After tens years of inactivity, a group of people met and discussed the possibility of reorganizing the Granite State Houndsmen.
Many hours of planning, cleaning and preparing for events then took place. Alot of dedicated people gave of themselves so that the club could thrive once again.
The following pictures are from our first year's UKC events which kicked off in the Spring of 2002. I think we all agree, it was a worthwhile venture!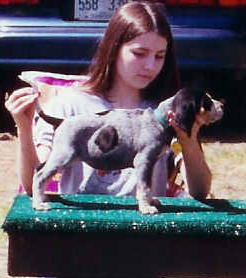 Future Winners!